You know what the beginning of the month means, right? It means it's Templatetopia time...check out what Trixie and Connie have put together this time!
I used two of Trixie's templates from the Seeing Double, Vol. 11 template pack. I didn't do two-pagers, but these templates come as both 12x24, and (2) 12x12 pages.
Here's one, using Trixie's Blue Christmas
kit
and
cardstock
. We didn't get the blizzard that the weathermen had been forecasting...we didn't even get an inch of snow. But we had super cold temperatures. In fact, even though we've had quite a few sunny days in the 40s, the lake is still frozen.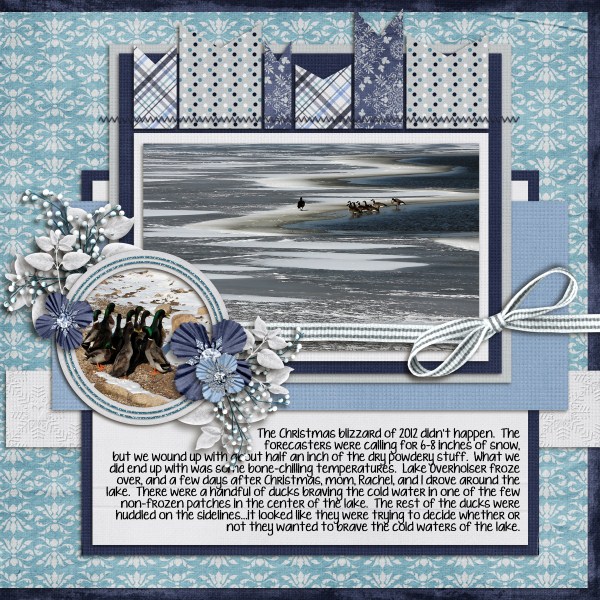 And here's a page using the NMSS
My Shelf Elf
collab. This is Miss Rachel with the present that she was really, really wanting. LOL. Seriously, I'm going to be looking for a LEGO Friends-inspired kit in the very near future.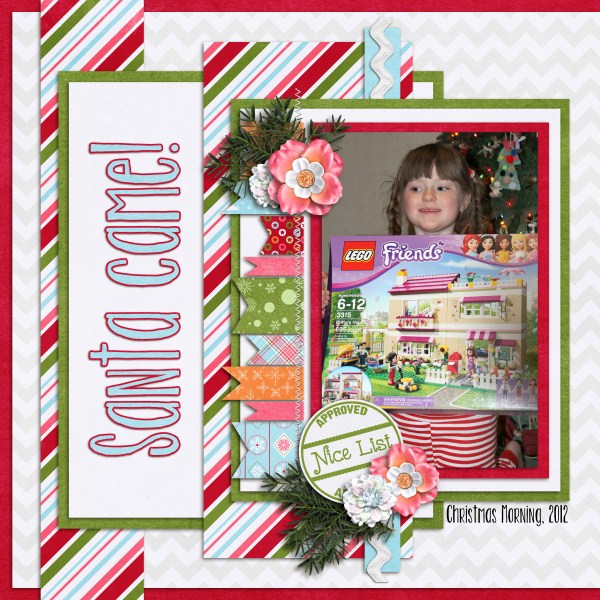 With that, I'm going to bid you all a good night. School starts in the morning and I need to make sure that we're going to be ready to go first thing. Happy scrapping!