I'm usually the person who wraps gifts as soon as I purchase them, so I've been doing a good bit of gift wrapping the past week or two. And I'll confess...I like my papers to be coordinating. The past few years, we've had some Disney princess or Dora wrapping papers under the tree, and it bugged me that they were so UNmatching. Just one of my quirks I guess. :)
But that's not why I'm posting today! I'm sure you know that though. :D It's the beginning of a new month, and that means that Trixie and Connie have a great new Templatetopia for you! Take a peek:
Here's a closer look at what's inside:
All sixteen of these very unique templates for 3.99...what a great deal! I used one of the Photo Stripping templates with the North meets South collab
Roll With It
collab kit to create this: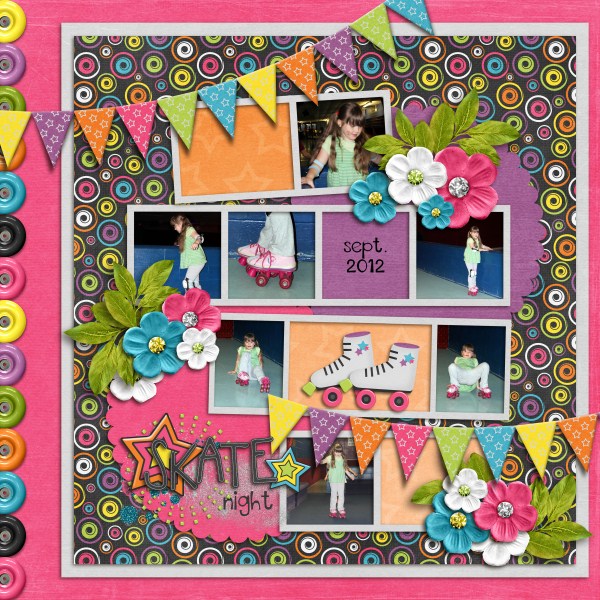 Next, Trixie has her Gotta Grab It collection available now at Gotta Pixel.
Presents Everywhere
is a FUN and cheerful holiday kit. Here are the pieces that are available at $1.00 per pack during the sale.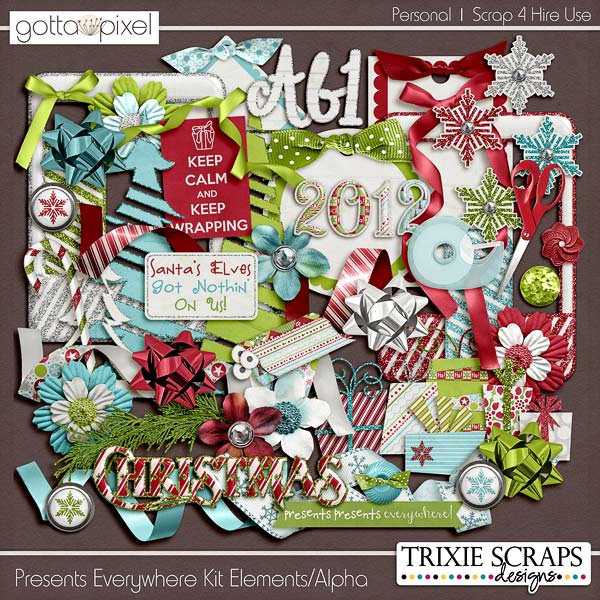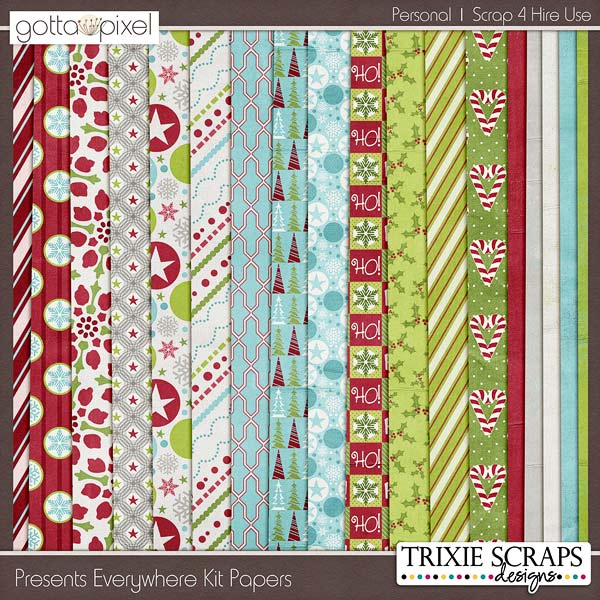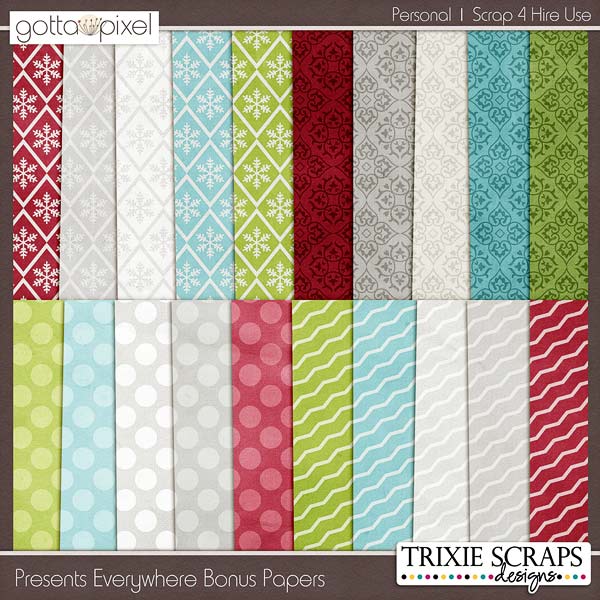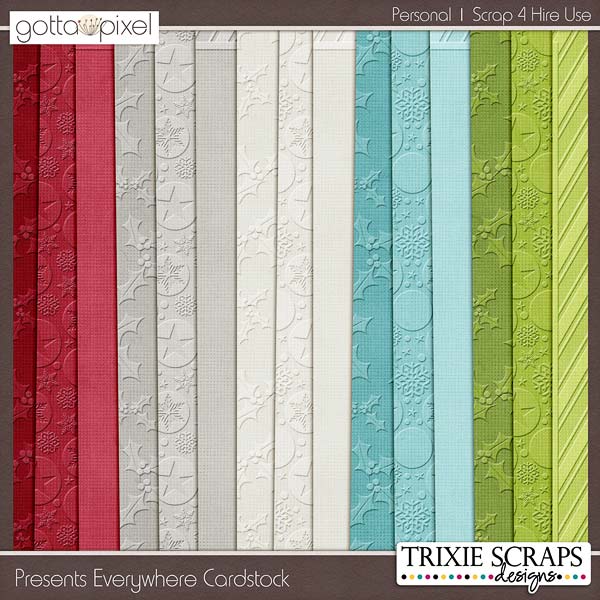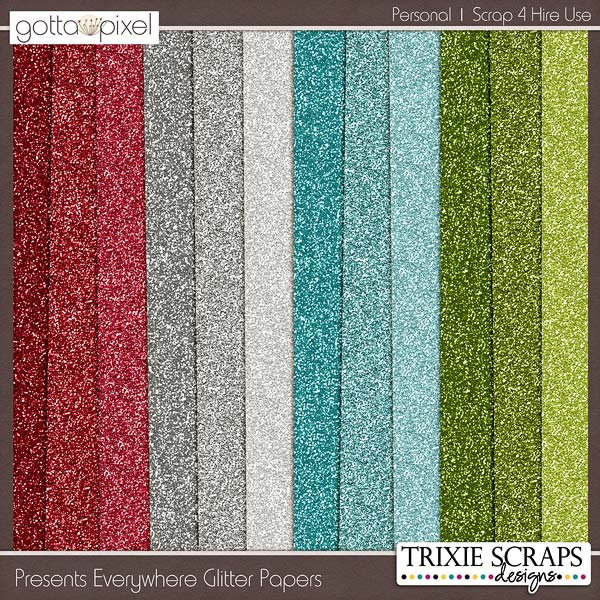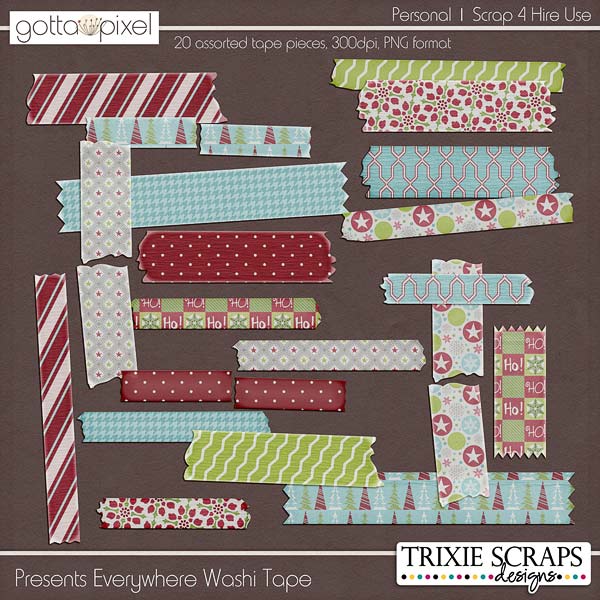 I've done a few layouts with it so far. Here's one: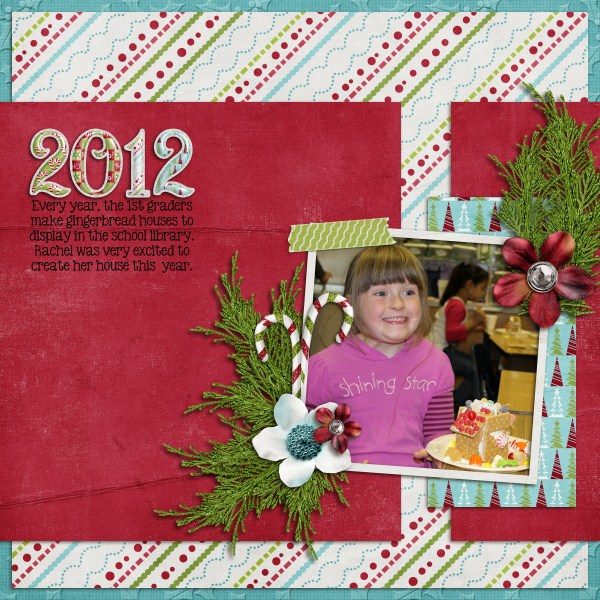 I'll get my other layout posted once I get a better photo for it :) Hopefully tomorrow's sledding outing and meet-up with Santa will provide the photo that I'm looking for! Until next time, Merry Christmas and happy scrapping!