Trixie and Connie have teamed up to create a kit for scrapping those New Year's memories. Personally, we don't do anything for New Year's...all it means for me is changing the calendar. But I know a lot of you like to celebrate, and so if you do, check this kit out!
Actually, even if you don't celebrate January 1st, you can use this kit...I love the glitz :) I scrapped a page of Rachel and her daddy walking through the light display at our local botanical gardens.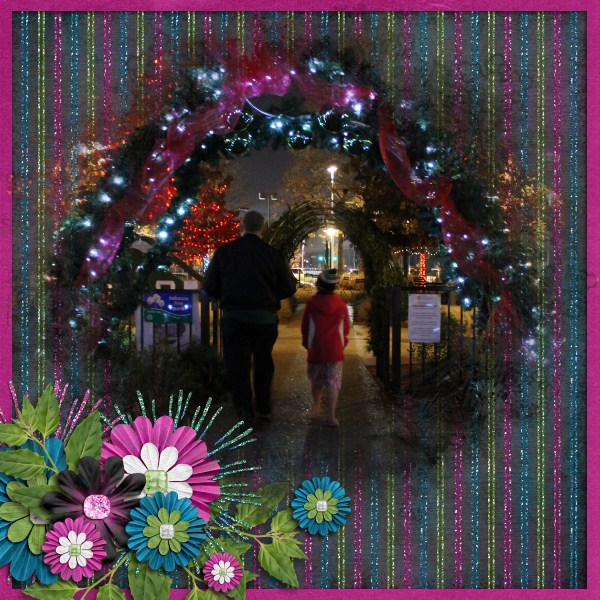 Until later, God bless, and Merry Christmas!