You guys know that I love me some templates...and I also love a good bargain. Okay, let's be honest...I'm cheap. I have expensive taste, but very little money, so frugal is the way I have to be. And one of the best bargains in digi-land is the monthly Templatetopia from North meets South Studios. Seriously, 16 templates for $3.99 is hard to beat. Check out this month's offering: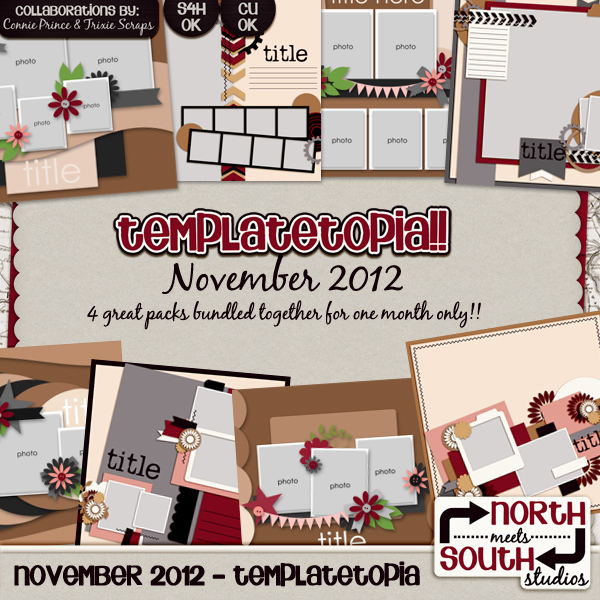 This month's offering includes my favorite type of template...big photo templates! I've already used two of them, and let me show you what I came up with...
First off, I used one of the new Large and In Charge Vol. 3 templates from Templatetopia, as well as
One Haunted Evening
(also by North meets South Studios) to scrap these photos of Rachel on her first ever house-to-house trick-or-treat adventure.
And next, I used another of the Large and In Charge Vol. 3 templates, along with Trixie's NEW collection for this month's GGI sale. This new collection is called
You Matter
, and it's a beautiful and uplifting kit.
Before I show you my layout, let me show you the kit. It's currently on sale at Gotta Pixel for $1.00 per pack.
For my layout, I used everything but the glitter papers.
I'll be back soon with a peek at Trixie's new GAB collection!