I'm back again, with a look at Trixie's new collection for the Grab-a-Byte sale at SBB. Check out Sweetened with Gratitude!
During the sale, each portion of the collection will be $1.00. Here are the sale pieces:
I used everything except the glitter papers to create my layout...it's about Rachel opening up her birthday gifts. She woke up, and was still pretty sleepy. I told her she had to wait to open her gifts from us, but her NiNi had some things for her to open. After opening up clothes...and books...and more clothes, she was looking slightly depressed. Make that really unhappy. LOL. She then opened up a fashion designer activity set, and she was really excited about it (although she still looks half-asleep in the photo)...and then she said, "Thank you for THIS, NiNi." We all had a good laugh about it. And she actually did like the clothes that she got...it just wasn't exciting to open up!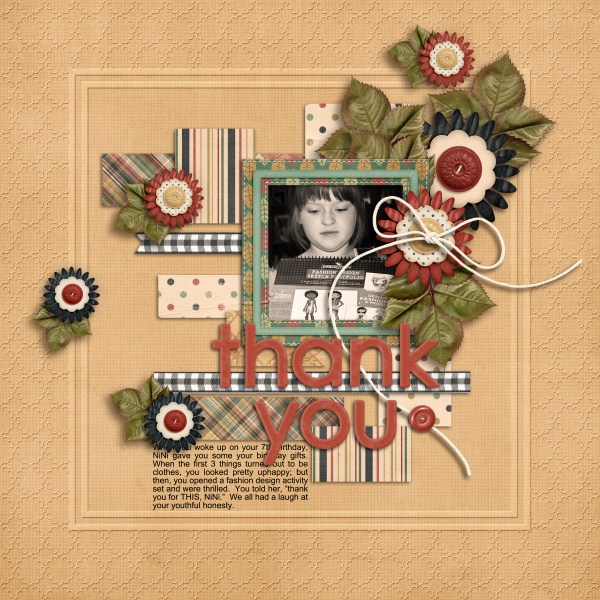 With that, I'm off for awhile...we have another VERY busy week ahead, and I'm hoping I'll find a few minutes to scrap, or read, or both. Until next time, have a blessed week, and happy scrapping!