A few weeks ago, a friend and I took our kids to North Pole City, which is a Christmas store here in town. We ran across some Elves on the Shelves, and for once, I was actually tempted to buy one. But I was low on cash, so I passed. But I know a lot of friends who've indulged in this little holiday favorite!
If you have a little holiday helper, or if you just love Christmas kits the way I do, you will want to check out My Shelf Elf, new from North Meets South Studios!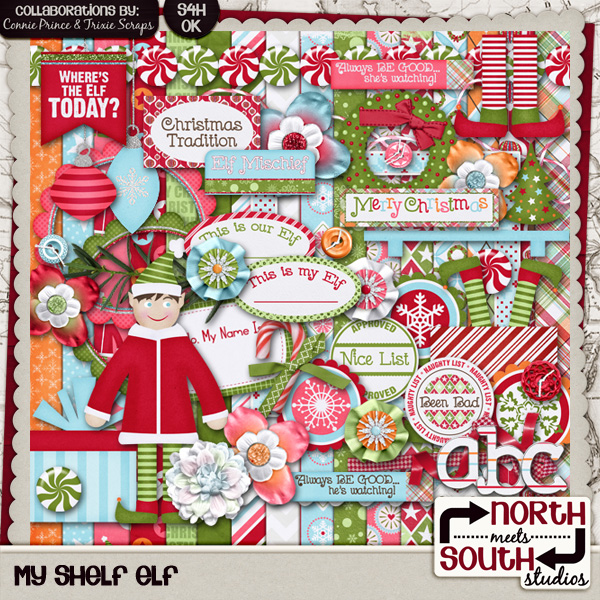 I used it to scrap a photo of Rachel from a few years ago, and I plan on using it again and again this holiday season...I love the colors!
Until next time, happy scrapping!