Hey there friends! Life has been pretty busy this week, and I'm feeling it today. Our Labor Day weekend was pretty quiet...Robert spent his time working on his car, and Rachel had bronchitis, so that left me being caretaker, housekeeper, cook...basically everything I normally do. So there was no real weekend for me.
Tuesday was spent at school, helping with hearing & vision screening, and then two hours of dance; Wednesday was my history class and volunteering in the library; Thursday was my Bible study class on Nehemiah, followed by some girl time with a good friend (woot!, needed it); and today I helped out with school photos this morning, and then hit the grocery store to do the oh-so-fun weekly shopping. Nothing major, no marathons run, no mountains moved...but I'm tired. Just really wanting some rest.
I have managed to squeeze in some scrapping time...Trixie and Connie Prince released their
September 2012 Templatetopia
, and you need to check it out while it's available!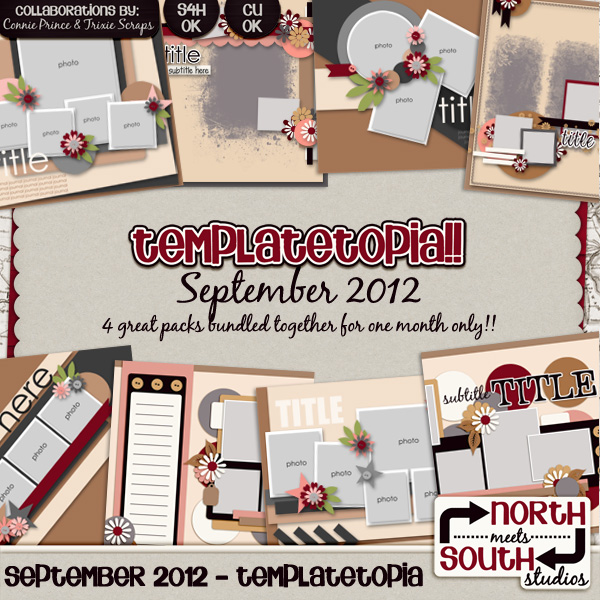 I used a template from the Seeing Double set, as well as
Croaky Kisses
, and came up with this:
Thanks for stopping by...hope you enjoy your weekend!