I've always been a bit of a homebody...maybe if I had more money to play with, I'd be more apt to be out and about. I have noticed that as I get older, and Rachel gets involved with more things, that I am not as much of a homebody as I used to be. I am learning to enjoy getting out and doing more things.
I'm taking Bear on daily walks, and planning to head back to the gym in the mornings now that school is in session. Volunteering at the school library several times a week. Volunteering for the food program weekly. Being VP of the PTO. Taking a history class at church. Doing ladies Bible study. Sunday services. And doing a little bit of socializing. Wow, I guess I'm not too much of a homebody anymore at all, am I? LOL. But I do enjoy spending time at home...and there are some days I'd just as soon stay in my PJs with a good book.
So...for the homebodies...and the people who just want a great kit to scrap about their home/hometown with...check out Happy Homebody by North Meets South Studios.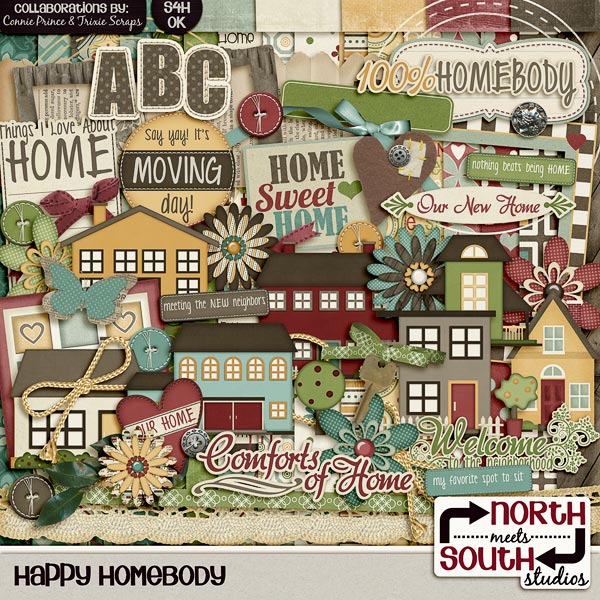 Here's what I did with it:
Off to finish some housework :( Or maybe scrap :) Have a great week!