I'm not usually a very emotional type of person. And I'm not much of a crier unless there are animals or children being hurt...and then let the waterworks flow.
But for this month's GGI event at Gotta Pixel, my sweet friend Tracy created a kit called Remembering You.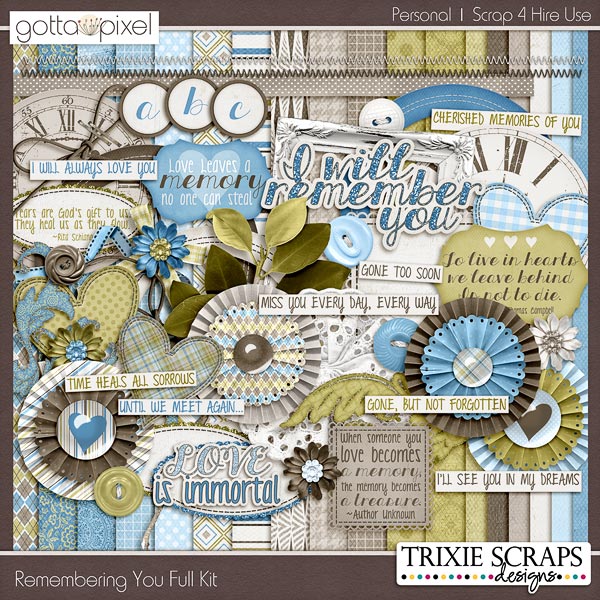 Now, that particular title does bring to mind a commercial that makes me cry...but that's beside the point. I was using her kit to scrap about my Uncle Don, who was ten feet tall in my eyes when I was a kid. He was a Vietnam vet who picked up his best friend's body parts and carried them back to base. He was a cowboy...a real one. He loved kids, he loved his family. He was Loretta Lynn's biggest fan.
And he was killed when I was in the 7th grade. He was only 38. He went to bed in his own house, and a drunken driver chose to get behind the wheel of her truck, and then found up flying through the air and crashing through his house, sending him through a wall and crushing him to death. When I turned 38 a few years ago, it hit me that I was at the age that he was when he was killed...how could that be? He was such a giant in my eyes...how could I now be his age? A lot of memories came flooding back as I scrapped, and some tears came too. And that's okay. The memories of his life were good, even if the memories of his death were painful. It's good to remember, and I definitely want future generations to know about him.
Thanks for looking...thanks for listening, and please remember to tell those in your life how much they mean to you. You never know if you'll have another chance. God bless, and happy scrapping.