Anyone else now have a Brady Bunch song stuck in their heads? LOL.
Sunshine Day
is Trixie's newest kit for the Pickle Barrel event at Pickleberry Pop. It's a bright, sunny kit that is perfect for scrapping those sunny summer days (and there's enough non-themed stuff to make it a great generic go-to kit as well).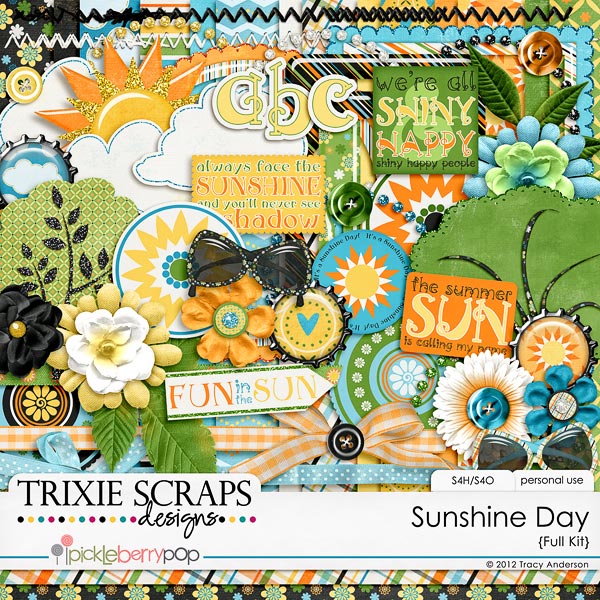 During the Pickle Barrel sale, you can grab the coordinating pieces of the kit for $1.00 each. Here's what is available: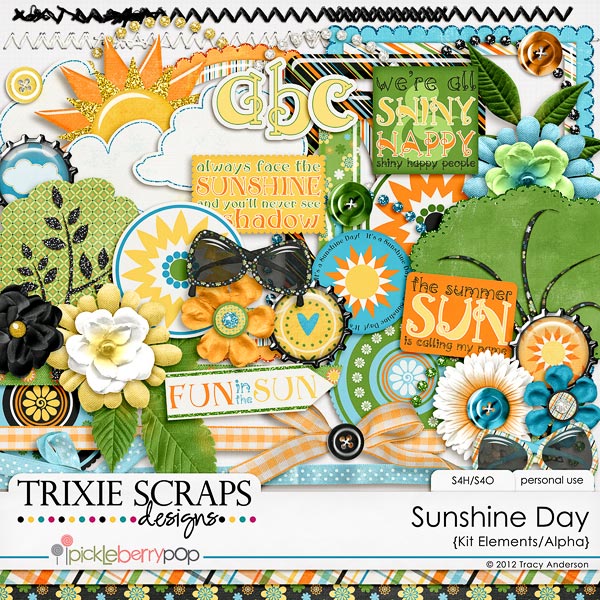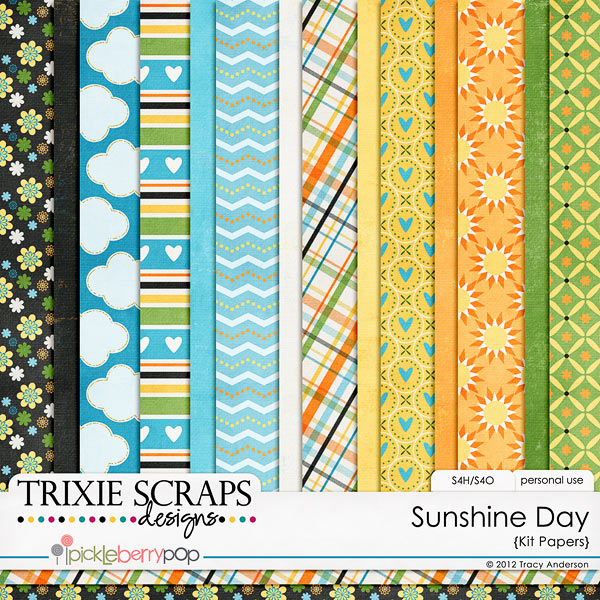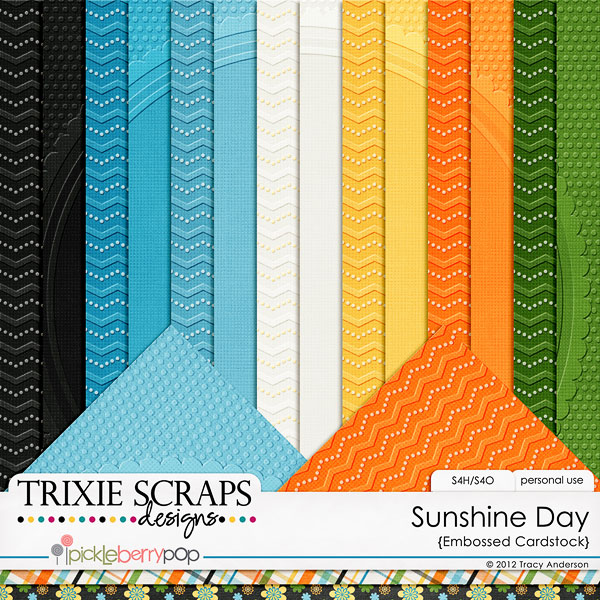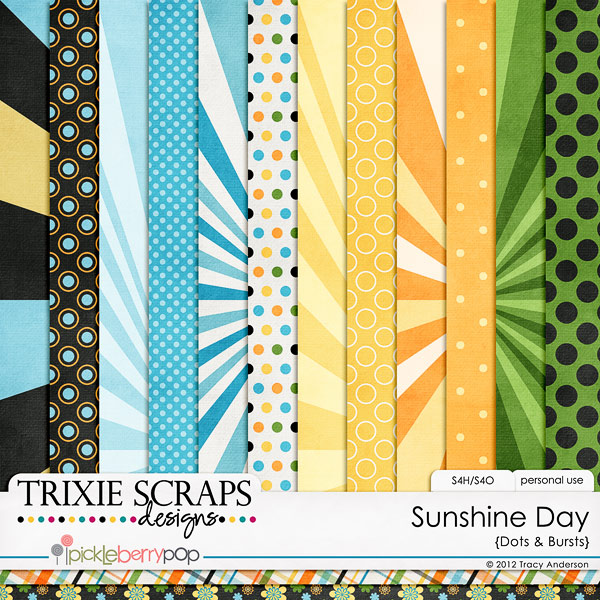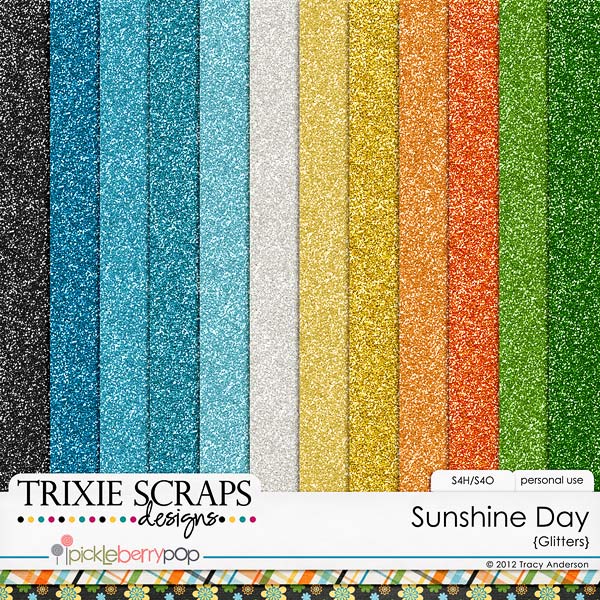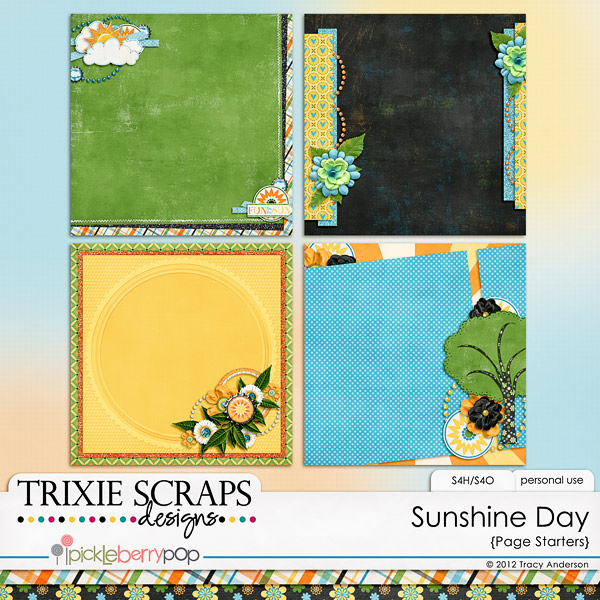 I got a chance to scrap with the collection yesterday, and I love it! The photos are of Rachel at church on Father's Day.