Hi everyone...I can't believe that I'm actually posting again...what is going on here?!! Today is just a quick post to let you know that Tracy (aka Trixie) has a guest shop opening up at
Polka Dot Plum
today. She is adding some of her best kits to their site, and she is sharing a coupon with you!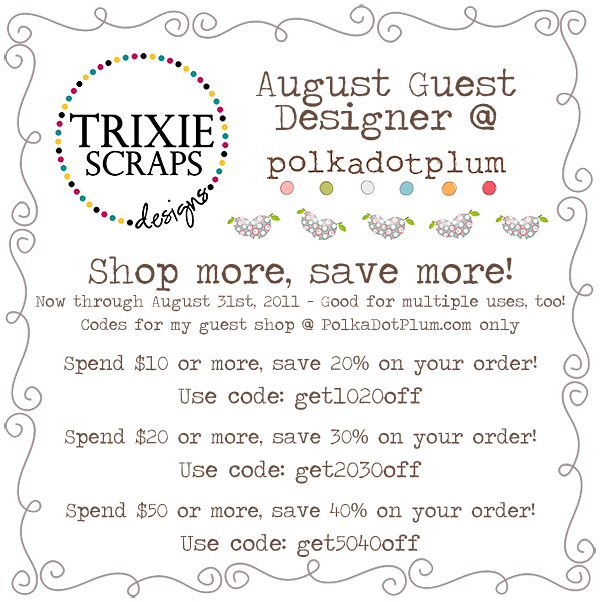 And now for a bit of a giggle...today a friend shared this on Facebook, and my hubby and I both cracked up. I haven't watched Family Feud in ages, but I might have to start watching again!
And if you haven't checked out Glozell before...this makes me laugh so hard that I cry...
With that, I'm off to clean house (or waste time on Facebook more than likely). Have a wonderful week!